ASLERD
is a no-profit interdisciplinary, democratic, scientific-professional Association that recognizes the relevance of 'Smart' learning ecosystems, and more in general of Learning, for the regional development and the social innovation, included the education of present and future participatory "smart" citizens.
It has been created fon the basis of the work carried on in the past by the Observatory on Smart City Learning.
The main goal of ASLERD is to support schools and other learning ecosystems to improve their smartness in order to achieve the well-being of all player involved in the learning process.
ASLERD has promoted the Timisoara declaration
BETTER LEARNING FOR A BETTER WORLD
Through People Centered Smart Learning Ecosystems
signed on 19th of May 2016 by representative of
ASLERD, EADTU, EATEL, EDEN, IAFES
Download the full text of the Declaration
•••
NEWS
•••
The 3rd International Conference on
Smart Learning Ecosystems and Regional Development
will be hold in
Aalborg, Denmark on the 23-25th of May 2018
Co-organized by Aalborg University and ASLERD.
and it will feature also the
Second International Student Contest
"PEOPLE CENTERED SMART LEARNING ECOSYSTEMS"
•••
The winner of the
2017 International Student Contest

"PEOPLE CENTERED SMART LEARNING ECOSYSTEMS"
is
'A Smell of Smartness in Education: the Multiactivity Board'
by
Raffaele Di Fuccio
(University of Naples Federico II)
(soon available the pitch and photos)
Finalist Projects
The winner of the
University of Aveiro Student Competition @ SLERD 2017
reserved to students attending the Aveiro University
is
'Spire UA'
by
Eduardo Santos, Stephanie Garcia, Maria João Cunha
(soon available the pitch and photos)
•••
Proceedings have been published by Springer in the Series
Smart Innovation, Systems and Technologies

indexed by SCOPUS, EI-Compendex and Springerlink

Extended versions of selected papers will be published in the special issue
Citizen, Territory and Technologies: Smart Learning Contexts and Practices

of IxD&A Journal - Winter 2017


indexed by SCOPUS and Web of Science
•••
Join ASLERD for year 2017
New members: please follow the 'join us' procedure
•••
IxD&A special Issue N. 31 on
Smart Learning Ecosystems and Regional Development
Guest Editors: Alke Martens, Radu Vasiu, Annika Wolff
(few additional papers will be included soon in issue N.32 - soon available)
•••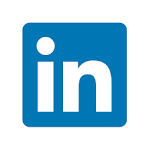 Join us for free discussions on the LinkedIn group