SLERD 2017 - Conference Venue
The conference will be held in the new building N.40, located between buildings 21 and 16 on the campus map.
Download the SLERD conference map
Download the map of the campus -> map
University of Aveiro
The University Campus (Santiago Campus), overlooking the Aveiro lagoon (Ria de Aveiro), is a prize-winning Campus, renowned for its many buildings designed by famous Portuguese architects. It can be considered a fine example of how architecture and functionality can be brought together to contribute harmoniously to the history and tradition of the surroundings.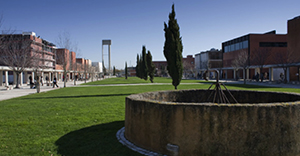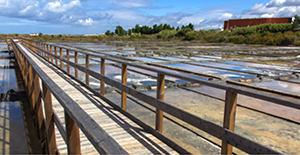 The Santiago campus is also characterized as an "environmentally friendly" area: an exemplary campus in the way it preserves its biodiversity, supports the sustainable consumption of water and energy, and plays its part as a socially responsible institution.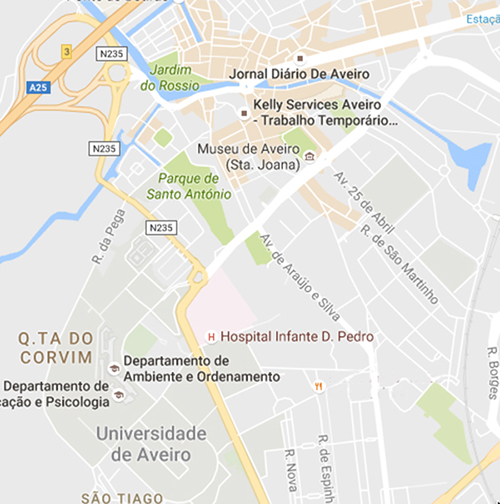 More information on the University of Aveiro
The City of Aveiro
Enjoying all benefits of a large city, Aveiro offers the quality of life of a medium-sized town, being a pleasant place to live and to work in. Located in the Atlantic coast, characterized by extensive sandy beaches, Aveiro is only 10 km away from the beaches of Barra and Costa Nova, easily accessible by car, bus and even bicycle. The city also interfaces directly with the university campus with most accommodations being 10 to 20 minutes walk away from the campus.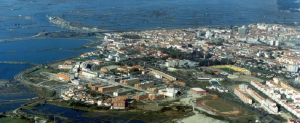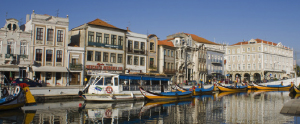 Besides proximity to the sea, which allows for several water sports to be practiced, such as sailing, surf and kite surf, the town is further crossed by a Ria channel that confers Aveiro a unique beauty, allowing for boat tours with moliceiros, boats that are characteristic of the Ria de Aveiro, and for another water sport to be practiced: rowing.
Night life concentrates mainly in Praça do Peixe and surrounding streets, with a diversified offer of restaurants and bars, also attended by students.
More information on the City of Aveiro: link1, link2
Region of Aveiro
Aveiro and its region are a good starting point to visit and get to know Portugal. Its centrality and the national road and rail networks that pass through Aveiro allow those living in it to easily move to several different places within the country and even to Spain.
Proximity to the Francisco Sá Carneiro airport, just one hour away, further allows easy access to both those arriving to Aveiro, and those willing to travel to other places in Europe.
More information on the Region of Aveiro